VoyceMe Inc.
13 in stock
Regular price
Sale price
$15.00 USD
Unit price
per
Sale
Sold out

Author
themindsbehind

Plot Summary
Legends of Omnia is a fantasy anthology series of tales that takes place in the world of Omnia. Each book focuses on a different set of characters, in a different part of the world, during a different time period. Watch the history of Omnia unfold within our ongoing series!
Book 1: The Brothers Drün: Varan, Varais, and Voro are outcasts in their own society, fighting to earn their place back among the people known as The Wilde. When hearing of an attack on a Wilde outpost, the trio sets out to recover the captive Wilde children who were taken from their people. However, the sinister purposes behind the attack quickly become clear and The Brothers Drün must rise to the occasion to become Legends Of Omnia.
Book 2: The Knights of the Moon : Witness the rise of two of the greatest heroes from the Houses of Lunara Elves. Kazumi and Cali couldn't be more different; one the daughter of a poor sword instructor, the other the daughter to the Matriarch of all Lunara. However, destiny bonds the two of them to bring about the end or a new beginning for the Lunara people.
Read the series on VoyceMe!
Share
View full details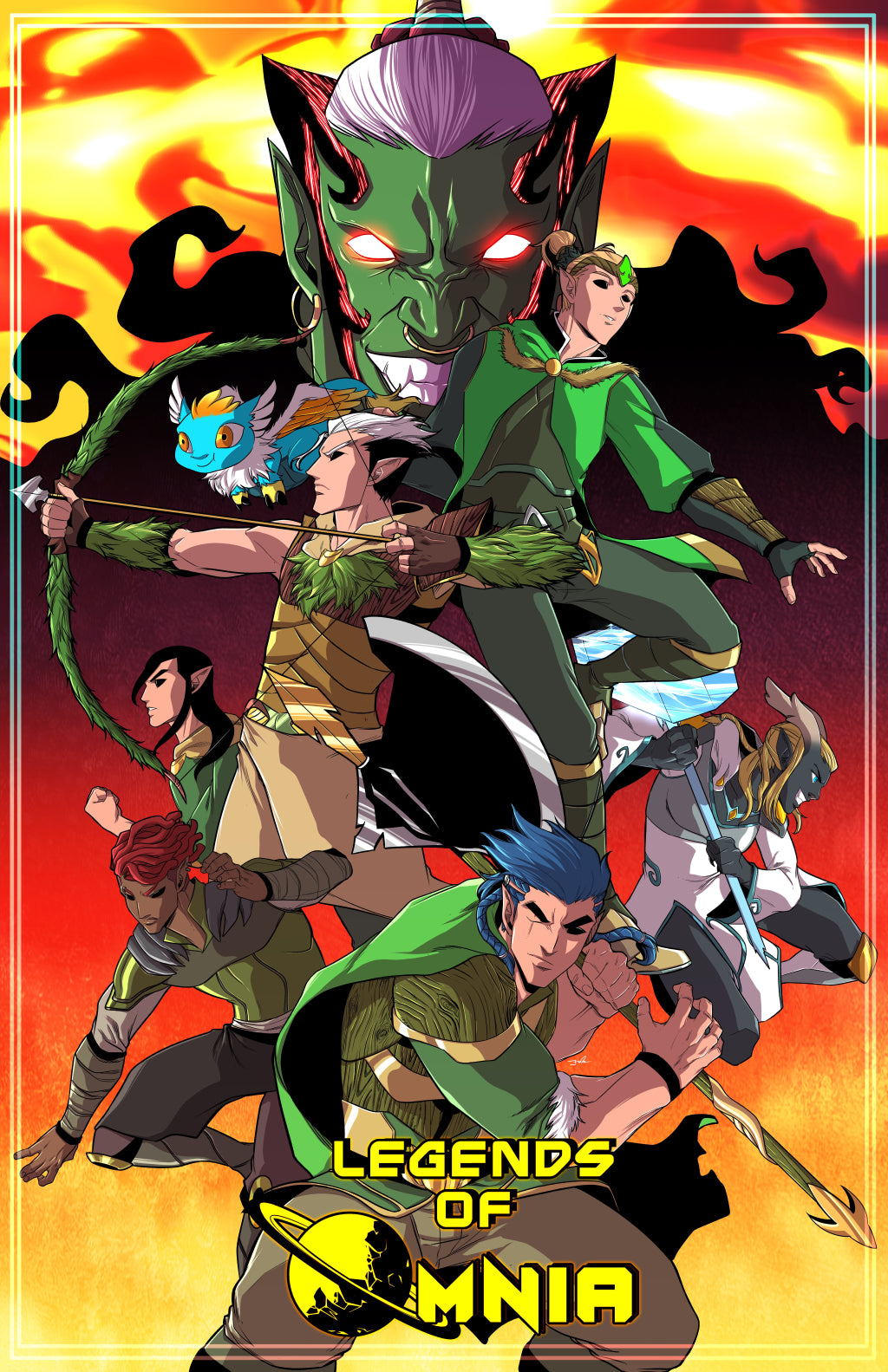 Get a cover for your art prints!
Regular price

$2.50 USD

Sale price

$1.99 USD

Unit price

per
Get more products at a lower price